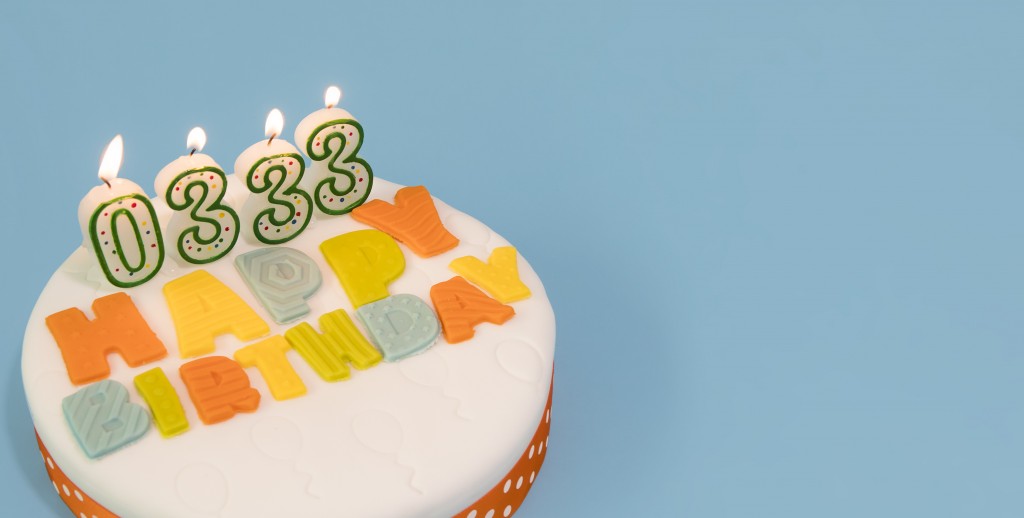 What are 03 numbers?
03 numbers put simply are non-geographical landline numbers. Perfect for businesses with no geographic location or wanting to come across as a nationwide business. The numbers cost the same to call as a regular landline number and are included in any inclusive minutes the caller has on their contract.
Why were 03 numbers introduced?
03 numbers were introduced to help businesses replace their chargeable 08 numbers, ultimately making call charges clearer for the caller across the UK. Numbers like 0845 or 0870 are chargeable numbers and with businesses all charging different rates, some very expensive, it became very confusing for callers and very costly.
Que 03 numbers. A number that could only be charged at standard landlines rates making it much clearer for callers. The same 03 numbers are available for most businesses using chargeable 08 numbers so it made the changes as seamless and hassle free for businesses as possible
Celebrating 10 years
This year 03 numbers turned 10 years old. In that time, they have saved customers thousands of pounds in call charges. Simplifying call charges, easy to remember and perfect for businesses, 03 numbers are the unsung heroes of the telecoms world.
---
Stay connected:
Twitter
Facebook
Instagram
LinkedIn