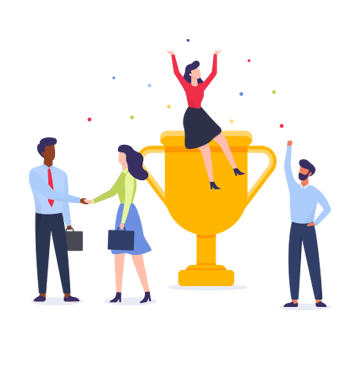 Move your telephone numbers to Tamar Telecom For Free
Get our industry leading tariffs and free features without the hassle of changing your phone number. Port your number to us today!
Find out more
Port my numbers
What is number porting?
Porting is a process that allows you to keep your existing phone number when you move your phone services to us. This means you can make use of our industry leading tariffs without the hassle of changing your number.
When porting your number to us, we'll take care of all the hard work and make sure your business number remains uninterrupted during the process.
For a limited time only, we'll port your number to us FREE!
Ready to join Tamar Telecom? Simply add your numbers to the form below and we'll be in touch to get you up and running:
More information on the porting process
Porting Time Frames
Porting takes 2-3 weeks for 01/02 numbers and 4-6 weeks for 03/0800 numbers. Don't worry, your phone service will remain active during this time and we'll do all liaising with your current provider during this time.
Porting Costs – FREE for a limited time only
Normally there is a porting charge of £25+VAT for 01/02 numbers and £35+VAT for 03/0800 numbers. This is a one off charge, once your numbers have ported you will be able to make use of our industry leading tariffs with over 10 free features.
What do we need from you?
We'll need a copy of your last phone bill. A member of our team will be in touch to talk you through the process and answer any questions you may have. You don't need to contact your current provider; we'll do all the hard work for you.
What will happen with your old service?
Porting your existing number will cancel/close any services/accounts you have with your current provider (subject to contracts).
Frequently asked questions
There will be no service or downtime on your number and no interuption to your services.
The number will simply remain with your current provider, unaffected.
We recommend waiting until your number has ported to our network before contacting them. We'll speak with them on your behalf and arrange the transfer.
Yes, if you would like to set a date, please let us know. We will do our best to port your number on this date.
That's ok, we would just need a screenshot of an online login showing your number is linked to your account.
This is part of the porting regulations set by OFCOM.
Once we have received your bill, we will request some additional details such as what tariff you would like and any diversion/services you would like, then that's it, over to us.
No, we would only be able to take on your phone number. We would recommend contacting your previous provider once your number has ported to us.
No, the number would need to be active with the current provider.
Yes, with their permission. We would still need their last bill and we would also require them to sign a porting form.