Outbound Calling
Make Outbound Calls Fom Your Virtual Number
Our outbound calling app, Tamar Connect, is available in the app store. You can now make outbound calls displaying your Tamar Telecommunications phone number.
Tamar Connect is more than just an outbound calling app. Connect your team and present your business number using multiple phones.
Make outbound calls from your Tamar Number
Make Outbound Calls to your phone
Place callers on hold with hold music
Allow staff to call out from your Tamar number too with multiple extensions
All you need to start making outbound calls is a Tamar number, a good internet connection and a mobile device capable of downloading the app.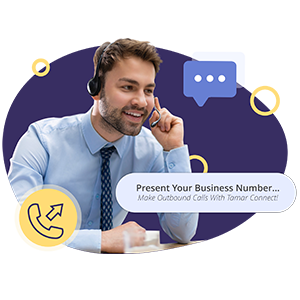 Outbound Calling
Only £3.30 /month
1 Month rolling contract
Free Connection
2.21p per min to landlines & mobiles
Make calls on your phone
Place callers on hold with music
Simple Pricing With No Minimum Term
There's more good news. Tamar Connect is just £3.30pm+VAT per extension and only 2.21ppm to landlines and mobiles. There are no additional charges for features. As always, no hidden costs and a simple 1-month rolling contract.
Outbound calling can be added at checkout, or via your control panel if you're an existing customer.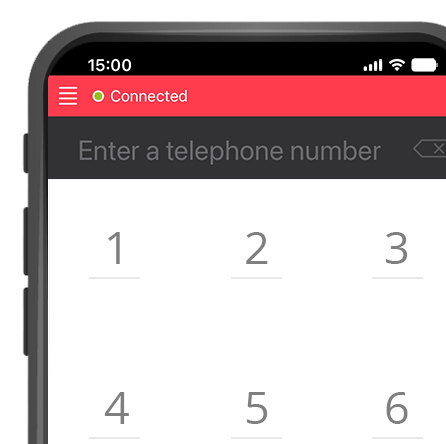 Setting Up Outbound Calling For Virtual Numbers
Simply log in to your Control Panel and add Tamar Connect to your account. You can set up as many usernames and extensions as you need, should you have multiple staff you'd like to get connected.
Once you have set up your username and extensions on the Control Panel, download the app. Choose which of your Tamar numbers you would like to display and you're ready to make outbound calls.
There is a clear walk through guide on the Control Panel should you need any help.