Personalised Voicemail
Unlimited Custom Voicemail Boxes
The voicemail feature can be added to numbers if required and can be set to play a greeting and allow the caller to leave a message. Alternatively the voicemail can be set as an announcement only, playing a greeting to the caller and then hanging up at the end of the greeting, without the option to leave a message.
The voicemail greeting can be personalised by dialling into the voicemail box and making your own greeting over the telephone.
Alternatively we can provide professionally made greetings with your business name and branding. Please visit our Voiceovers page for details.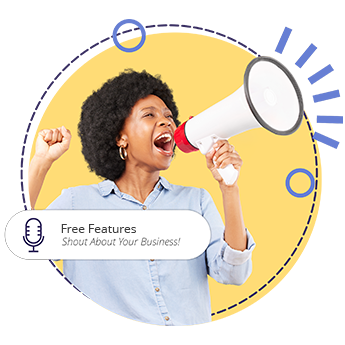 The voicemail box is provided with a generic non-branded female professionally made greeting as follows
Unfortunately your call cannot be taken right now. Please leave a message including your name and phone number. We'll return your call as soon as possible.
If you already have your own greeting, this can be uploaded via the online control panel as a .wav file.
Caller's voicemail messages are emailed at the end of the call to one or more email address as specified within the control panel.
A push notification can also be sent to mobile phones via the free mobile app, to alert the customer to the new voicemail message.
Voicemail messages can also be accessed by dialling in to the voicemail box as well as via the online control panel.
If the caller hears your voicemail greeting but hangs up before leaving a message, a missed call alert would be sent via email to you. The email would include the number the caller dialled along with the callers number, provided that the caller didn't withhold their number. You can then decide whether you want to return the call and hopefully avoid missing out on a possible sales enquiry. The missed call alert can be turned off within the voicemail box settings, if not required.
Voicemail can be set to answer your calls whenever you are engaged or don't answer. Alternatively, you may prefer just to use voicemail when you are closed, in which case a timed diverts can be setup.
Voicemail can be added to and taken off numbers via the online control panel and free mobile app.
For further information on our voicemail service, please contact us via the contact us page.
Free Features
The below features are included with all telephone numbers