If you are often working away from the office, a Mobile Landline Number would give you the benefits of advertising a local landline number, whilst still being able to answer calls on your mobile whilst being out and about.
For many small businesses, diverting the home phone to your mobile isn't always an option, as you may have personal callers that need to speak to other family members.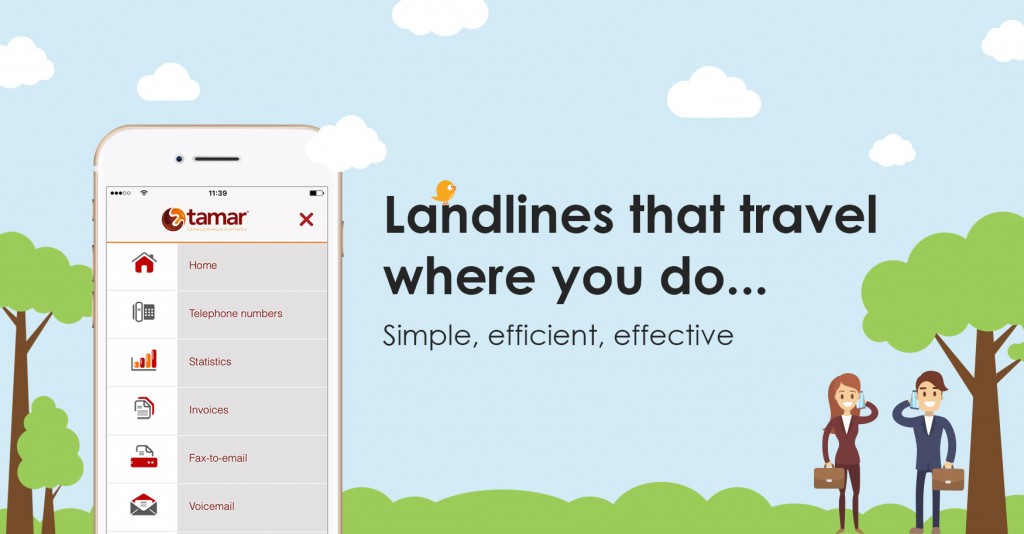 A mobile landline number from Tamar Telecommunications allows you to use a dedicated landline number, that can be diverted directly to your mobile, at a much lower cost than diverting your home landline to your mobile.
Our mobile landline service allows you to divert your calls to several mobiles and landlines at the same time, or in a set order. For example if you are in a meeting with a client, just ignore the call and it will move onto your colleagues mobile.
We include a range of useful features with each number at no extra cost. This includes the ability to change where your new number diverts to instantly online or via our free mobile app, as well as clever features such as timed diverts. Timed diverts can be set to divert callers straight to voicemail at night and at weekends for example, when you may not want to be disturbed.
In total we have over 10 free features packed into each phone number. With numbers available from just £4.99 a month, it really is one of the best mobile landline number services on the market.
You can buy a number for over 650 different UK areas. Search for and order your new number below and be up and running within one working hour.
Flexible tariffs with no minimum term...
£4.99 per month
£9.99 per month
Inclusive landline & mobile diversion minutes
2500
Unlimited*
Landline rate per minute (after inclusive)
1p
0p
Mobile rate per minute (after inclusive)
1p
0p
Cost to the caller from a BT landline per minute
Landline rate
Landline rate
The above mobile diversion rates apply to mobile numbers originally issued by:
O2, Vodafone, Orange, T-Mobile, EE, Virgin mobile, Lycamobile, Sky Mobile and Three.
*Our geographic unlimited plan has a 5 concurrent call limit.
Pick your perfect number...
Start your order by picking your telephone number(s) from the list below:






Follow us on social media… Facebook,Twitter, LinkedIn, Instagram.