Professional Voiceovers
From Just £14.99
Whilst you may have already covered the usual things such as letterheads, business cards, compliments slips, signage, sign written vans etc. have you ever taken a moment to consider how your brand actually sounds?
When a customer calls you, what do they hear?
Some businesses may well have a professional sounding phone system that greets the caller as part of their office or call centre phone system. Unfortunately, office phone systems cost a considerable amount of money to both buy and have installed.
Virtual phone numbers from Tamar Telecommunications make it possible for small businesses and start-ups to compete with their larger competitors for a fraction of the cost.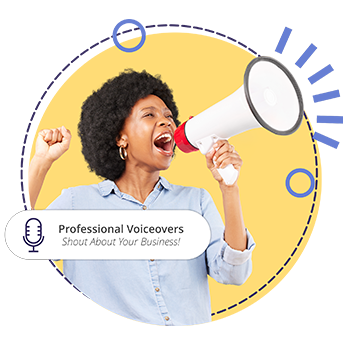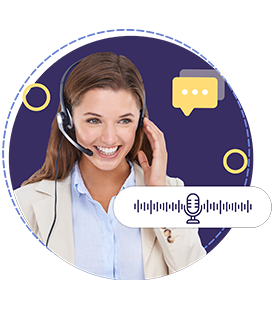 Professional Recording Artists
We can provide professional voiceovers with a choice of male and female voices. Some of which can be heard across the UK on television, radio and phone lines for companies such as Disney, Oak Furniture Land, Panasonic, Hewlett Packard, Mercedes-Benz, Shell, Kelloggs and Samsung.
You can listen to examples from the various male and female professional voiceover artists below.
The demos are provided by the voiceover artists and can include examples of telephone prompts, radio adverts, tv adverts and corporate videos. The telephone voiceovers that we provide do not include music, just the professional voiceover to make your business sound great.
Professional Recording Artists
Choose from our professional recording artists.

James

Sarah

Robert

Paul
Emma
Professional Voiceover Costs
Our professionally made voiceovers can be used for welcome announcements, virtual switchboard prompts or voicemail greetings.
To order professional voiceovers for your business, login to your control panel and tell us what you would like recorded. Alternatively email us hello@tamar.co.uk with what you'd like recorded.
The voiceovers are priced per greeting based on the number of words
Professional
Recordings
Up to 50 words - £14.99 plus +VAT
51 to 100 words - £19.99 +VAT
101 to 150 words - £24.99 +VAT
How Can Professional Recordings Be Used?
Tamar Telecom phone numbers give you the ability to brand your incoming calls with professional voiceovers in the following ways
Voicemail Greetings
By default a generic female voice is provided, however this can be personalised by dialling into the voicemail service and making a new greeting over the phone. Alternatively, we can provide a professionally made greeting and upload the greeting to your number. For example:
Thank you for calling Tamar Telecommunications. Unfortunately your call cannot be taken right now. Please leave a message including your name and phone number. We'll return your call as soon as possible.
Alternatively, the greeting could be purely an announcement, whereby the caller cannot leave a message. For example:
Thank you for calling Tamar Telecommunications. Unfortunately the office is currently closed. Our lines are open between 8am & 6pm Monday to Friday excluding public holidays. Please call back during these times, thank you, goodbye.
Virtual Switchboard
The virtual switchboard service can have new greetings added to it at any point. This could be a new greeting with menu options, a new voicemail greeting for the open voicemail or a new voicemail greeting for an out of hours voicemail greeting for when you are closed. For example:
"Welcome to Devon Premier Lettings, specialist in residential lettings and property management throughout Devon.

To help direct your call to the most appropriate department, please choose from one of the following options:

If you have a Lettings enquiry press 1
If you have a maintenance enquiry press 2
If you have an accounts or finance enquiry press 3
If you have any other enquiry press 4."
Welcome Announcement
The welcome announcement plays an announcement to your callers, before diverting the call to you. For example:
Welcome to Tamar Telecommunications. Please hold whilst we connect your call to the next available agent.
This will give your callers a professional first impression and reinforce your brand to the caller.