A quick and simple guide to 0800 numbers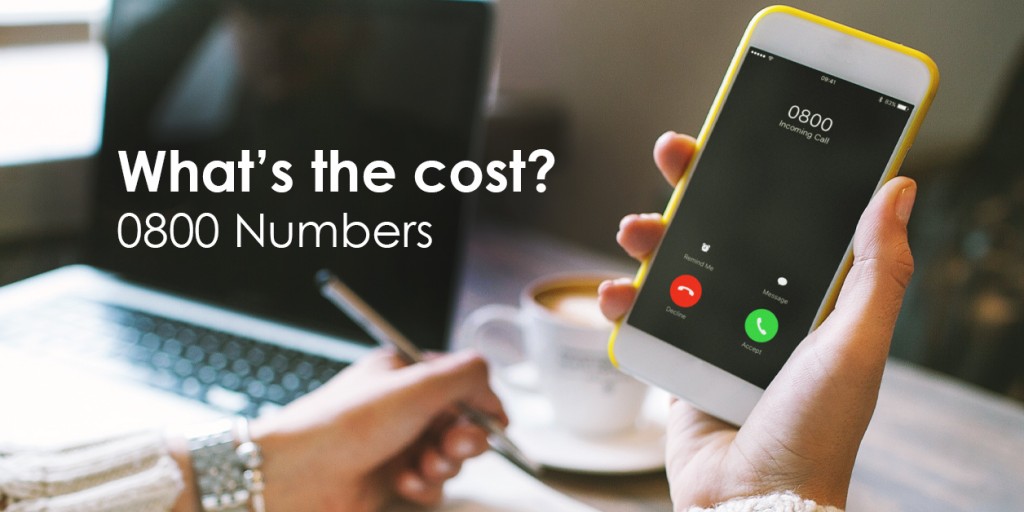 Back in 2015 there were some big changes in the telecoms industry by Ofcom, the industry regulator, making the cost to call 0800 numbers… FREE! That's free for landlines AND mobiles, calling an 0800 number or any 080 number won't cost you a penny.
The change was implemented to make 'freephone' numbers genuinely free to phone after the major providers began charging up to 40p per minute to call an 0800 number from a mobile. The different mobile charges made 0800 numbers confusing, with callers not knowing what they were being charged. The 2015 changes made 0800 numbers much more clear and simple, free now means free.
Considering an 0800 number for your business?
Here's a few things you should know.
First of all, getting an 0800 number for your business is easy. You can simply go to our 0800 numbers page and get set up the same working day. With tariffs from £4.99 per month +VAT with inclusive minutes, they're a cost-effective way to give your business a memorable number which can help drive more calls.
You may have heard of a mobile access surcharge for 0800 numbers when customers call you from a mobile. Here at Tamar Telecom we decided to absorb this cost so it won't affect you. This is what sets our tariffs apart from the competition, what you see is what you get. No hidden costs, no long contracts.
Our tariffs come with inclusive minutes, if you don't go over your minutes you won't be charged a penny more than your normal monthly costs. If you do go over your allowance, don't panic, it's just 3 pence a minute to landlines and mobiles and with our one-month contracts it's easy to upgrade your tariff as your business grows.
0800 numbers are now recognised across the UK as freephone numbers. This makes them a great asset for businesses wanting to increase their enquiries. By providing a freephone number you're giving potential customers no reason not to pick up the phone. They also make great customer service numbers if you're trying to make yourself approachable to customers.
We have a huge range of 0800 numbers you can choose from, simply pick your number you'd like for your business and we'll do the rest. Your number can divert to your existing landlines and/or mobiles so you can be up and running the same day. Be sure to go the extra mile and choose a memorable number here!
We're proud to be rated 5-stars on TrustPilot. See what our existing customers are saying about us at TrustPilot.
Got questions?
So now you know the cost to call 0800 numbers and how to get one for your business. We are here for any other questions you have.
Our customer service team love helping businesses and start-ups. You can give them a call on 0800 772 0000 anytime between 9 – 5:30, Mon – Fri and they will be happy to help.