The Herald Business Awards 2018
Everything you need to know about this year's business awards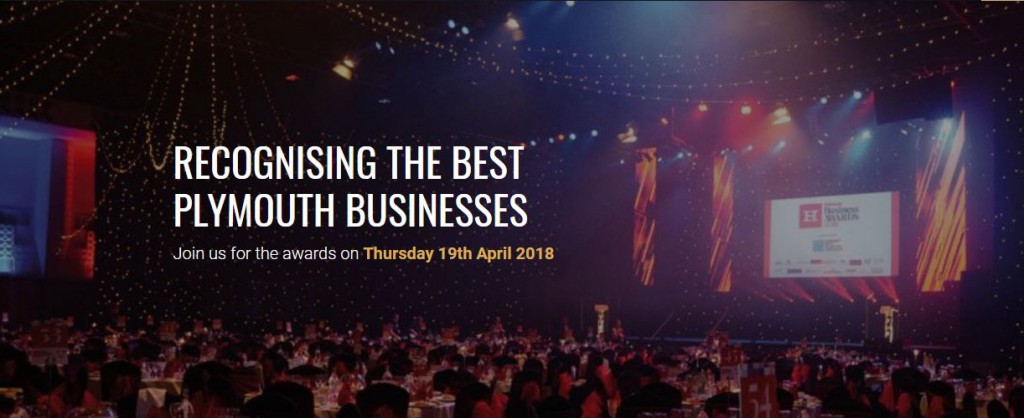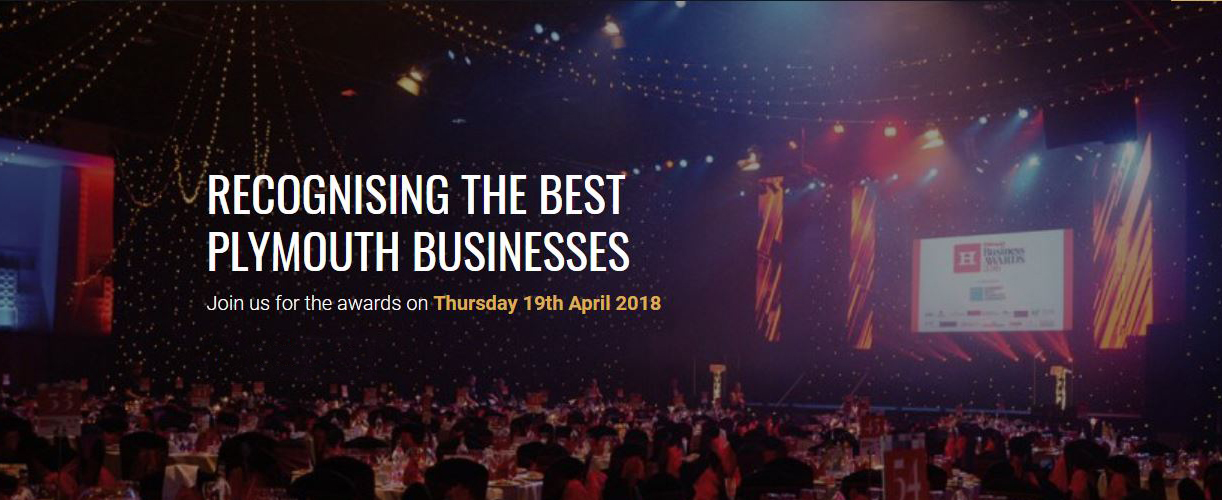 Plymouths ever growing business community comes together once again to celebrate the eighth annual business awards. With 2018 already shaping up to be an exciting year for growth in Plymouth, it's your chance to nominate that special business or business persons that deserve recognition for their hard work and contributions.
The event was officially launched with a business breakfast at City College Plymouth's PL1 Restaurant for the movers and shakers in the business community.
Where?
This year's event is held at the amazing Plymouth Pavilions, a local venue known for hosting successful events and shows throughout the year including top class acts such as Ed Sheeran, The Script and Noel Gallagher. You can have a look at the venue and upcoming events on the Plymouth Pavilions Website
Save the date
The awards evening will be held on Thursday 19th April 2018 with welcome drinks starting at 6:30pm.
How to enter
Judges will be looking for that business or business persons with that extra flair or something that makes them stand out amongst the Plymouth business community. Be sure to make your application as honest and inspiring as possible!
Firstly, you need to decide which category best suits your business, there are plenty to choose from including Small Business of the Year, Social Enterprise Award and our sponsored category, the Young Business Person of the Year Award. To enter you need write a short application (500 words or less) on why you think your chosen business deserves to be recognised.
Entries close – Sunday 4th Feb
Judging Day – Thursday 15th Feb
Shortlist Announced – Wednesday 21st Feb
Event Day – Thursday 19th April
Get tickets for the evening
Ticket prices include welcome drinks, a three-course meal before the awards ceremony and evening entertainment. Tickets are available to purchase on the DC Media website.
Single ticket – £75
Table of 10 – £700

Young Business Person of the Year
This year Tamar Telecommunications has chosen to sponsor the Young Business Person of the Year category at the awards. We are very proud to sponsor this category, with our business being born from two passionate entrepreneurs, just 18 and 26 years old.
From our humble beginnings in a small box bedroom in Plymouth, we now celebrate over 16 years in business and support over 10,000 businesses with their telecoms setups. Proving to ourselves and other young startups that with hard work and dedication you can build a successful business from any age.
Think you have the perfect person for this category? Enter them now!
'This award is open to young entrepreneurs aged 30 and under (as of the end of April 2018) who have shown flair, resilience and wisdom beyond their years in building their own business or working for a major employer. Judges will be looking for evidence of commercial success, ambition, energy, skill and vision.'