Getting your business looking professional and established from the beginning has never been easier with mobile landlines.
Particularly in the early days of starting a business, it can be difficult to gain customer trust. Something as simple as providing a landline number for your customers helps show you are established and have a local office.
For a small business budgets for an office and someone to sit by the landline simply don't exist. This is how mobile landlines are helping businesses stand out from the crowd and get the sale over their competition.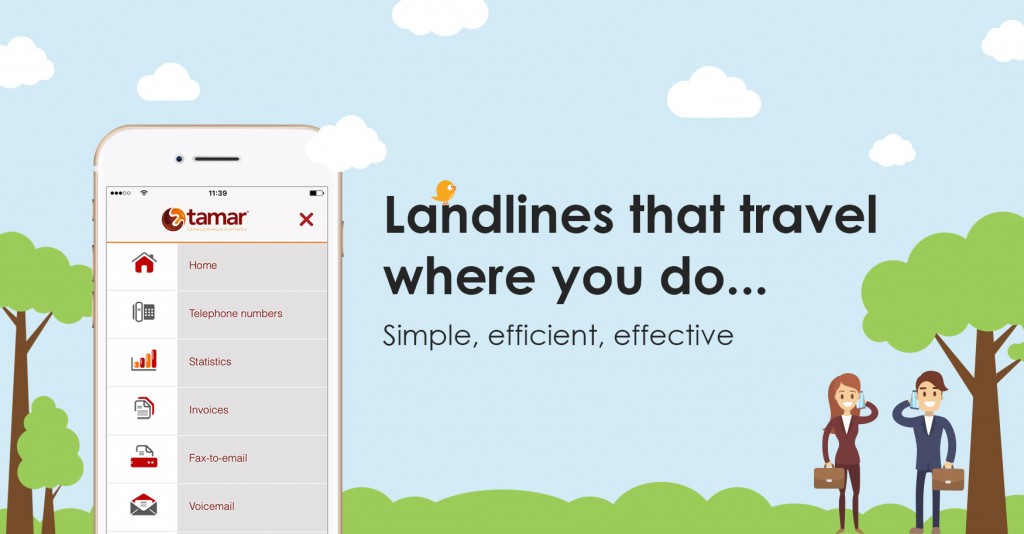 Put simply, a mobile landline is a local number for your mobile phone. It works the same as a regular landline so your customers will never know the difference. Mobile landlines give you a landline number that travels where you do, giving your business full flexibility to continue taking calls anywhere whilst looking professional and established.
Our numbers don't stop there. We have created over 10 features to address the needs of small businesses and help them thrive. What's more is we offer them FREE with every number, no catch. You can use as many or as few features as your business needs, they are designed to be flexible so your business number can be tailored to suit your exact requirements. Here are a few of our favourites:
Welcome Announcements – "Welcome to (Your Business), please hold while we connect your call." Welcome Announcements are a simple way to assure your callers they have the right number and give the impression of a larger business.
Voicemail – Sometimes you miss the call, it happens. That doesn't mean you miss the business. With Voicemail your missed calls are answered by a message, personalised to your business, asking them to leave details for a call back. This simple feature means you never miss an opportunity to get the sale.
Hunt Groups – Got more than one member of staff? Hunt groups allow your calls to be diverted to all of you, either all at once or in an order of preference. Essential for a mobile landline that grows with your business.
Control Panel & App – All our free features and number settings can be controlled with our online Control Panel and App. Change where your number diverts to, manage your free features, it's all simple to do and fit around your lifestyle.
What's the cost?
We know for many startups that in the beginning cash-flow and startup budgets can be tight. So we made a tariff to suit all budgets. You can have all the above from as little as £4.99 per month +VAT including 2500 diversion minutes. No hidden catch or costs, not even a long contract to tie you in. We pride ourselves in being a great solution for small business communications and we are so confident you will thrive with our services, all our numbers are simple, no fuss, 1 month rolling contracts.
To sign up today you can choose your perfect phone number here. If you have any questions our customer service team are on hand to help with simple, clear answers to your questions. Call free on 0800 772 0000.
We're rated 5 stars on TrustPilot, something we're quite proud of! See reviews from our existing customers at TrustPilot.