Starting up a new business can be both daunting and exciting. Whether you are deciding whether to be a sole trader, a partnership or a new limited company, there are lots of things for start-ups to consider. Business bank accounts for start-ups are widely talked about online, however choosing the right telephone number is often forgotten about.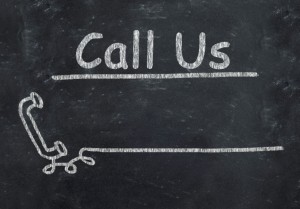 Choosing the right telephone number for your new business start-up
Money is often a deciding factor when making decisions for many new business start-ups. Tamar Telecommunications started life back in 2002 from a box sized bedroom. Money for us was also tight in the beginning. Our first £5 of credit on Google Adwords created many a debate as to which keywords to bid on and how much cost per click to spend. We fully understand the needs of new business start-ups.
We have telephone numbers and tariffs for all sizes of new business start-ups budgets.
Below we have compiled a brief comparison between the different options available to new business start-ups like yours.
Existing home landline
Your existing home landline number may be a great solution in the early days, however as your business grows, you may need to look for larger business premises. If the new premises are more than a mile or so away from your home, you could find that your phone provider may not allow you to move the existing phone number to a different telephone exchange. This could be devastating if you have built up a customer base, all of whom have your home landline number. Worse still, you could have adverts in the yellow pages, letterheads, business cards, all printed with your home telephone number on them.
Existing mobile number
Using your existing mobile number is easy and straight forward, however as your business grows, it will become harder to keep answering your mobile as well as carrying out your work. At least with a landline you can have several people answering your calls for you, freeing up your time to do the actual work. The other consideration would be what impression a mobile number would give to your new potential customers. An advert displaying a mobile number, gives the impression that it is only one person involved in the business. Whilst this may be OK for some types of business, there are many industries that have well established competitors that are less likely to let their customers down due to sickness, not answering the telephone and so on.
Serviced office number
You may have decided to rent a serviced office in a business park or business centre. Serviced offices can be really good for start-up businesses; however it is worth noting that if you find that you need to move out to larger premises, for example, you wouldn't be able to take your office number with you. This is due to the number being owned by the serviced office provider, which would usually form part of a bigger block of telephone numbers.
So what do Tamar Telecommunications recommend for start-ups?
We would strongly recommend that new businesses start-ups consider using a virtual telephone number.
There are different types of virtual telephone numbers to choose from, however the main benefit is the same, regardless of the type of virtual number used.
Virtual telephone numbers are not tied to a physical location, which means that as your business grows and you move to new premises, you can move the number with you. If you find that your new business really takes off, you could have the virtual telephone number set to try several different locations around the UK!
Virtual telephone numbers give great flexibility as well as the latest functionality usually only found on the latest state of the art expensive telephone systems.
What types of virtual numbers are available?
The latest and by far the most popular virtual telephone numbers for start-ups are called Geographic Numbers. These are local town and city telephone numbers that start 01 or 02. For example numbers for Manchester start 0161, Nottingham 0115 and so on. The benefit of using a Geographic Number for your new business is that you appear local, yet still have the flexibility to divert the calls to your office number, mobile or a combination of the two.
For new businesses wishing to attract new customers, 0800 numbers are widely recognised as the number to use. 0800 numbers are free to call from UK landlines and mobiles. Free calls to 0800 numbers from mobiles were introduced by Ofcom on the 1st July 2015. Which means that the cost to call a 0800 number from a mobile is now free!
If you are looking for a phone number that covers the whole of the UK, then you may wish to consider a 0333 number. 0333 numbers are charged to the caller at the same price as calling a normal landline number. Callers that have free inclusive call minutes to landlines would also usually have calls to an 03 number included in their bundles too, potentially meaning that callers can call you for free, even from their mobile. As with all the numbers we provide, you will have access to a range of included call features to help manage your inbound calls effectively.
Geographic Numbers and 0800 Numbers are our most popular types of telephone number, however all our different types of telephone numbers can be viewed, by selecting the relevant type of number from the right hand side of the page.
We can of course be contacted on 0800 772 0000 should you wish to run through the various options available to you. After all, there is a lot to think about when starting a new business and we have been helping start-ups for over 15 years!
Useful web-sites for new business start-ups
If you are looking at starting a new business, you may find the following web-sites useful: