Have you tried our Control Panel App? Just search 'Tamar' on the app store and download it for free!
Taking control of your Virtual Number and all it's free features has never been easier with our app, giving you access to your Control Panel on the go. Check Call Statistics, manage your Hunt Groups, Organise your Voicemail and even get push notifications on Missed Call Alerts. It's all possible with the Tamar Telecommunications app.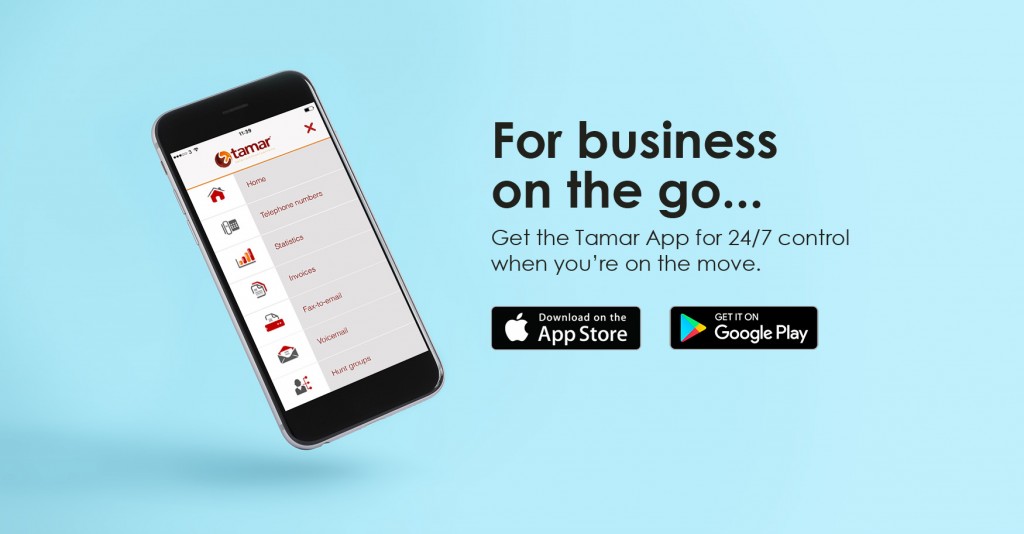 What can it do?
The App features everything you expect to find on your desktop control panel.
Customers can log into the App and control their numbers with flexibility. Control your call diverts, holiday settings, blacklists and check your call stats. Use the new App to take control of your number and all its features exactly as you would on your desktop control panel.
Who is it for?
It's for all our customers! All our numbers come with tons of free features which can be controlled via our online control panel on your desktop, tablet or phone.
What's the cost?
It's FREE! We are always looking for ways to improve our service and add to our ever-growing list of free features. All our customers can download the App onto as many devices as they need and log in to begin managing their Control Panel 24/7 at no extra cost.


Find out more about our Telephone Numbers
Want to know more about Virtual Numbers and what they can do for you? Visit our website or give our customer service team on 0800 772 0000.