For those of you that missed it, we are now the proud sponsors of the new Tamar Lounge at the Theatre Royal Plymouth.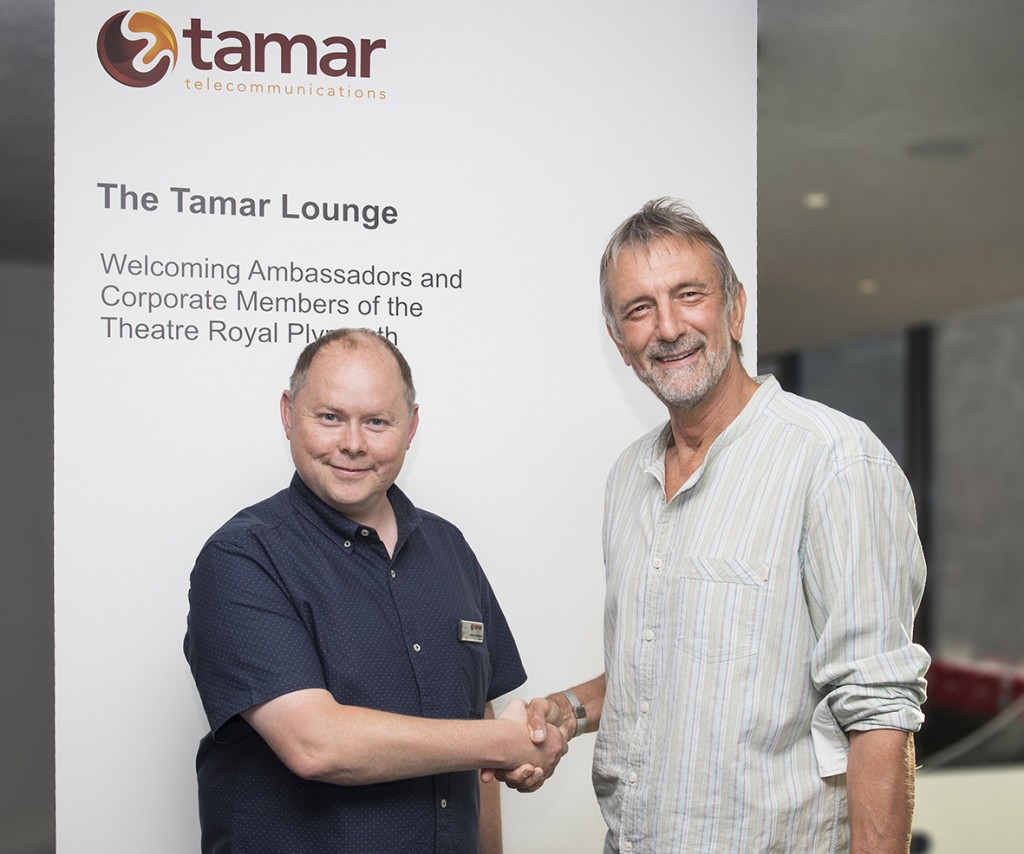 We are very excited to have formed a partnership with the much loved and renowned local charity, Theatre Royal Plymouth. Hosting high end shows all year round the TRP is certainly not to be missed by visitors and locals to Plymouth.
"The opening evening for the new Tamar Lounge was a big success. The Theatre Royal Plymouth is a huge part of the local community and we are proud to support such a loved local charity." – Jamie Christoforou, Director, Tamar Telecommunications.
The Tamar Lounge, situated on the second floor of the Theatre, is used by Ambassadors of the Theatre, Corporate Members and their guests. Invited guests came to celebrate the opening event and to watch the theatres new hit show 'Crazy for You.'
"We are delighted by this new partnership and grateful for the valuable ongoing support this will provide for the Theatre Royal Plymouth charity. As a growing and successful local business, Tamar Telecommunications is keen to support the theatre and their commitment to corporate social responsibility has undoubtedly been the driving force behind the arrangement. We look forward to developing our partnership with them in the coming years." – Adrian Vinken OBE, Chief Executive, Theatre Royal Plymouth.
As part of our 15 years in business celebrations we have sponsored businesses, charities and events all over the south west including Paignton Zoo, Plymouth Pavilions, The Herald Business Awards, MTV Crashes Plymouth and who could forget Living Coasts adorable baby seal, Tamar. It has been a very exciting year with more to come! Stay tuned.