Custom White Label Control Panel
Our white label control panel lets you brand all your services down to the finer details so you can make your business stand out.

API Access
Full access to our API so you're in control. With comprehensive documentation to assist.

Set Your Own Rates
You choose what you want to charge your customers. Set your own profit margins... It's your business.

Save Money
No Partner account rental, no hidden costs. We'll give you our absolute best rates available.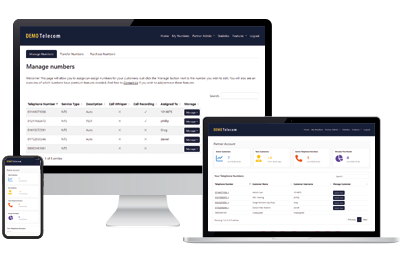 Tamar Partners
Want to resell services from a leading network provider with a 5-star reputation? Now you can! Tamar Partners allows you to sell our white label services to your own customers. Build your own brand, set your own prices, reap your own profits. Our Partners get the absolute best rates we have to offer.
Why partner with us?
From 2023 there is a hard stop-sell on traditional phone lines. From 2025 the network will be ceased entirely. Millions of potential customer across the UK still need to make the switch. There has never been a more lucrative time to start a telecoms business. By using our network, you can skip all the hard work and telecoms maintenance and just focus on sales, billing and profits!
More than just numbers
As a Tamar Partner not only will you be able to sell our Virtual Phone Numbers, you can provide your customers with all our free and premium features to.
You will be leaps ahead of the competition being able to provide your own branded Control Panel for your customers to manage their accounts and features.
Features like Voicemail, Blacklist, Timed Diverts & Huntgroups are all available to our partners for free! It's up to you if you want to charge your customers for them or pass on the freebies to increase your offering!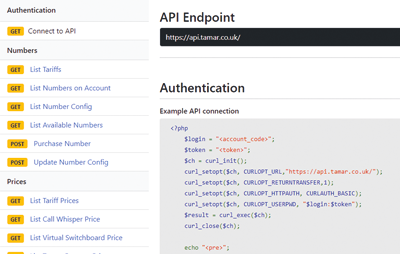 Reasons to Tamar
At Tamar we do things differently, customer satisfaction is our number one priority
Recently signed up again as a...
Recently signed up again as a returning customer, everything about the way Tamar operate is 1st class, I can't speak highly enough of them.
Great service and affordable...
Great service and affordable prices. Tamar have always been very responsive to messages and requests. I highly recommend this company.
We have been with Tamar for 9...
We have been with Tamar for 9 years now. We got a Geo (London) number and also the virtual switchboard which is well worth the price tag.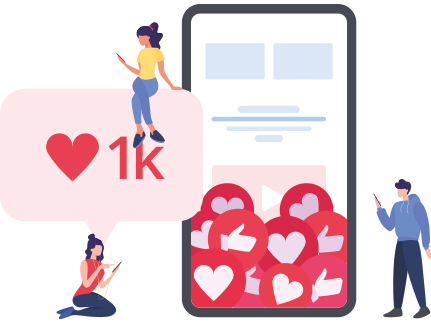 We Want You To Succeed
When you succeed, so do we. Our goal is to help your new business thrive so we'll be here whenever you need us. As a Partner you'll have a dedicated account manager who will always be happy to help.
Our Premium Features allow you to increase your average customer value by adding professional, high value features to your line up. Features like Virtual Switchboard, Call Whisper and Call Recording will all be available to you at heavily reduced rates.
Got Questions? We've got answers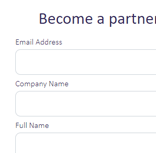 How long does it take to setup?
New partners can be setup within 3 working day. You can start adding telephone numbers to your account and selling telephone numbers straight away, number setup is instant.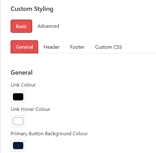 What is White Label?
White Label is great if you don't want to make your own control panel. We'll provide everything for you, you can upload your logo, change the colours and layout and make it your own.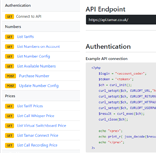 What does the Partner API do?
The Partner API allows you do everything our website and control panel does. You can either make your own control panel or integrate account functionality directly into your own website.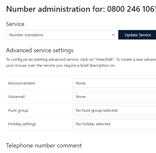 Why Tamar Partners?
Tamar Partners allows you to setup your own telecoms company without having to invest in your own telecoms network. This means you can start for absolutely nothing and concentrate on getting customers.
Want to have a chat about Tamar Partners?
Get in contact and one of our team will be happy to answer any questions you have.

Call Us
0800 999 1231

Email Us