What our team have been up to this weekend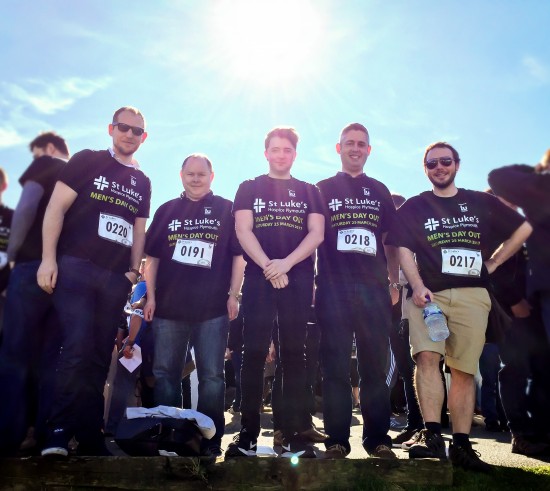 St Luke's Hospice, Men's Day Out
St Luke's is a fantastic charity here in Plymouth giving care to people with a life limiting illness. Almost solely relying on charitable donations, they put together several events throughout the year bringing the local community together whilst drumming up support for those who really need it.
This year some of our team at Tamar Telecommunications signed up to the Men's Day Out 12k walk to help support the charity.
Blissful sunshine, community comradery and cheerful support made for a truly exciting day for everyone coming together in aid of this wonderful charity.
On the walk
Armed with our St Luke's t-shirts and a constant flow of support from volunteers we gathered at the start line waiting for the go. High spirits and bright blue skies set the mood for a great day.
Throughout the walk we were greeted with cheers and encouragement from volunteers showing the way as we marched through the city. We were even handed water bottles at half way stations to hydrate.
St Luke's didn't just put on a walk for charity they organised a great day for the community coming together with purpose.
As we hobbled over the finish line we were welcomed back with a pasty and a drink. Rounding of the day watching the ruby.
All for a good cause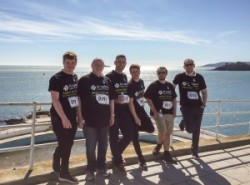 The Tamar Telecommunications team managed to raise £938.09 with last minute donations still coming in from our team page before the total amount is announced. We are proud to be part of such a great cause and we're eagerly awaiting next year's walk!
You can see all the events on the St Luke's Hospice website. Along with other ways to volunteer and sponsor their essential work.