We've been providing telecoms services to over 25,000 businesses over the last 17 years. Rated 5 stars on TrustPilot, we pride ourselves on providing cost effective and reliable services, backed by first class customer service and support.
Our Mobile Landlines divert straight to your existing phones with ease. Whether you're looking to expand into neighbouring areas, increase customer trust or simply stand out from the competition with a memorable number, our numbers are flexible to suit your needs. Choose your tariff without worry as all our tariffs have just 1-months cancellation notice and no hidden costs.
When you get your number with Tamar Telecommunications you also get access to over 10 free features. Our app and online control panel give you full access 24/7 to control your number as and when you please. Features like Voicemail, Timed Call Diverts, Missed Call Alerts, Hunt Groups, Holiday Settings and Welcome Announcements allow you to tailor your number to your business needs, giving you full flexibility.
TRY IT FREE FOR 1 MONTH WITH CODE BIZSHOWFREE AT THE CHECKOUT.
Geographic Numbers
These local landline numbers are perfect for local businesses or businesses wishing to expand into neighbouring areas without the expense of setting up physical offices. Tariffs from £4.99pm+VAT, these are our most popular numbers for small businesses.
Pick your number
0800 Freephone Numbers
The go to number if you want to increase your enquiries and establish yourself as a professional and trustworthy businesses. 0800 numbers make great advertising numbers, track your calls with our free Call Statistics feature. Tariffs from £4.99pm+VAT.
03 Nationwide Numbers
Perfect if your business has no geographic location. 03 numbers are the same cost to call as landline numbers and are great memorable numbers. We offer an UNLIMITED tariff for just £14.99PM+VAT, no hidden costs, no long contracts.
Not sure which one's right for you?
Call our customer service team on 0800 999 1248, they're here to help.
Mon – Fri 9 – 5.30pm
Use our show offer for 1 month free! No catch, we promise. Use code: BIZSHOWFREE at the checkout.
Add on services
Stand out from the crowd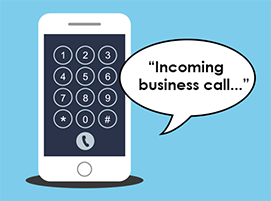 Virtual Switchboard
Manage your calls more effectively by diverting to the most appropriate person or department. Press 1 for sales, 2 for accounts etc. Virtual Switchboards give a professional first impression to your callers, building customer trust.
Call Whisper
Differentiate between people calling your business or personal number. A message is played only you can hear, for example, "Call for my business". You can then answer the call appropriately, route to voicemail or a colleague.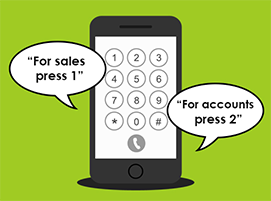 * 1 month free terms:
1. Free rental for the first month on one number per customer only.
2. Free rental promotion available on any of our advertised tariffs.
3. Includes Call Whisper and Virtual Switchboard rental.
4. Excludes any connection/setup fees where applicable.
5. This offer is open to new and existing customers.
6. All orders under this promotion need to be placed through our website, no later than 31/10/2019.