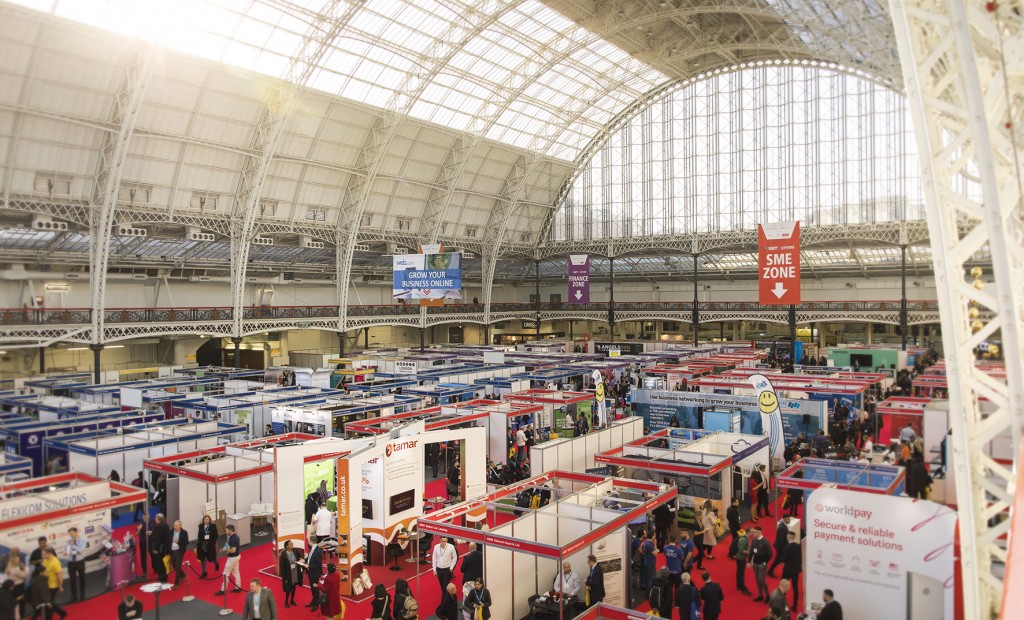 Earlier this month we exhibited at The Business Show Olympia. Spread out over two days there was a great atmosphere at the show and plenty of passionate business owners looking to expand their business.
The doors opened at 10am and within seconds the room is filled with the hum of eager entrepreneurs sweeping the exhibition stands trying to find their business product of the year (and perhaps the
all-important goodie bags). For startup businesses, the business shows are an absolute necessity. It is a place filled with energy and potential. Everything you need to know about starting a business is available in one place, be it accounting, web design, marketing, you name it. It's all under one roof and best of all, this mass of information and expertise is available… for FREE!
"I was really pleased with the amount of advice available on how to improve and fund my business. I am coming for the full two days next time. Well worth my time."
Caroline Ainslie, owner and CEO, Bubbly Maths
Whether you're expanding your existing business or starting a brand new one, there is always so much to think about and it can become quite daunting. When people who have been through it and made the mistakes for you, it can only be beneficial to hear their stories. This years show hosted a class leading line up with guests such as Levi Roots, Hilary Devey CBE, Steve Parish and more. A wealth of business experience offering tips and advice on your own business ventures.
If you haven't yet been to The Business Show, stay tuned for when we are next exhibiting, come say hello and grab yourselves a giveaway or two.
A special thank you to our existing customers who came to say hello on the stand!