The right accounting software could bring significant efficiencies and financial savings for your small business.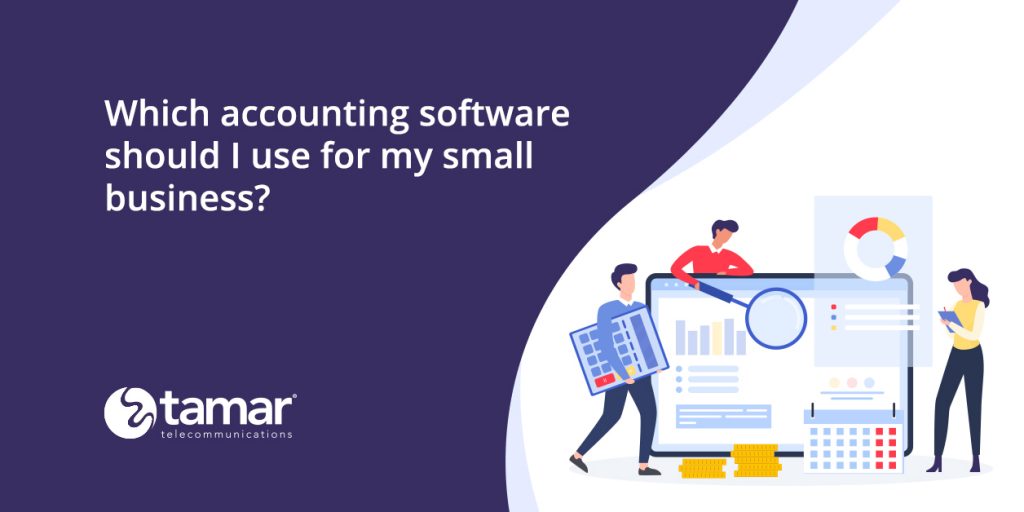 Which software is best for you will depend on factors like the size and setup of the business, its number of employees or clients, whether it sells products or services, and how you plan to accommodate accounting within your operations.
In this article, we introduce four leading accounting software, each of which is a great fit for a certain type of business. We've chosen "best picks" for freelancers, small businesses with inventory, growing businesses/SMEs and small businesses with very simple finances.
Wave
Best for freelancers
Wave provides unlimited income and expense tracking, invoicing in any currency with customisable templates, and unlimited receipt scanning for expenses via an iOS or Android app.
This array of features is remarkable in itself – but what's even more eye-catching is that Wave's core functionalities won't cost you a penny. Wave makes its money through fees on online payment processing – so if you're a freelancer and you are happy for clients to pay you manually, rather than online by card, Wave is essentially free.
One of Tamar Telecommunications' freelance suppliers uses Wave for his business accounts. He says the application has helped him run his business more efficiently, and he finds the option to create recurring invoices for repeat customers to be an especially useful feature.
Wave isn't the prettiest or the most flexible accounting software out there, but it is nonetheless a perfectly solid solution for freelancers – and it certainly won't break the bank.
Intuit QuickBooks
Best for businesses with inventory to monitor
With excellent payroll support, mileage tracking and inventory monitoring, QuickBooks is the ideal accounting solution for small businesses that deal with lots of people and products.
This is a comprehensive accounting software with all the tools and customisation options required to manage the finances of a vibrant small business. The user interface on both mobile and desktop is exceptionally good, and the software's provision for up to 5 users means your accounting work can easily be shared among your leadership team.
QuickBooks is particularly good at managing VAT, which your business will have to pay if its taxable takings are over £85,000 per year. The application flags up common VAT mistakes, such as transactions with an unusual VAT code, or VAT items which seem to be duplicates. This could save a lot of effort and/or accountant's fees when the time comes to complete your VAT return.
The one drawback to QuickBooks is that it may prove a little too costly for some small businesses. VAT registered businesses requiring payroll and advanced features such as budget-setting are charged upwards of £38/month.
Sage 50cloud
Best for growing businesses
If your business is at the larger end of the small business spectrum (you might call it an SME or SMB), a more advanced accounting software like Sage could be a wise investment.
This application's set of features is the most sophisticated any small business is likely to need. In addition to standard features like invoicing and accounts management, the software can perform clever functionalities such as:
• scheduling supplier payments to suit your cash flow position;
• calculating, reconciling and filing VAT returns automatically;
• and tracking financials by department, cost type or cost code.
The one slight downside to the advanced features of Sage 50cloud is that they contribute to the software being more difficult to master, and harder to navigate, than the likes of Wave and QuickBooks.
Sage 50cloud is a desktop-based application – so you won't be able to use it to check up on your accounts by smartphone or tablet. We don't see this being much of an issue for the sorts of business the software is aimed at, where the company office is likely to be manned every working day. That said, 50cloud does provide the option to access some accounts data from a remote computer, via an integration with Microsoft Office 365. If you really need to check on something while you're on the road, you can.
As might be expected, Sage 50cloud is the most expensive of the accounting software featured in this article. The cost of a subscription ranges from £20/month + VAT for the simplest version of the software to £150/month for the most powerful version, with added charges applicable where more than one user requires access.

Microsoft Excel and Microsoft Word
An option for businesses with very simple finances
Some businesses have relatively simple finances. For instance, they might serve only a select group of clients over the course of a year, and they might have only a few employees and low expenses.
If that sounds like your small business, all the software you need to do your accounts might already be installed on your computer.
Microsoft Office (and equivalent software) doesn't have the same calibre of efficiency-saving features as the likes of Sage and Intuit QuickBooks. Nonetheless, it does everything most small businesses need in order to manage their accounts.
If you'd like to try this approach, here are a few processes to get you started:
• Create invoices using a Microsoft Word invoice template;
• Submit invoices to clients via Outlook or an alternative email client;
• Log invoices and track payment progress in an Excel spreadsheet;
• Make a business account ledger in Excel.
Lots of small-scale sole traders and businesses make do with accounting via Microsoft Office. Just bear in mind that this approach will make it difficult to access the sort of efficiency-saving automations you can get with dedicated accounting software.
Why effective accounting matters
Effective accounting is an important part of running a business professionally. Failure to use appropriate systems can cause all sorts of problems for a small business, including reduced managerial oversight and capacity, and sanctions for filing faulty returns. Conversely, using suitable accounting systems – including appropriate accounting software – can help a business to operate smoothly, with frictionless information transfer, and good visibility of financial data at all levels.
We hope this article has helped point you in the direction of the right accounting software for your small business. For further insight on the best solutions available, we recommend reading PCMag's guide.