Here's our easy guide to getting your small business phone system set up with ease.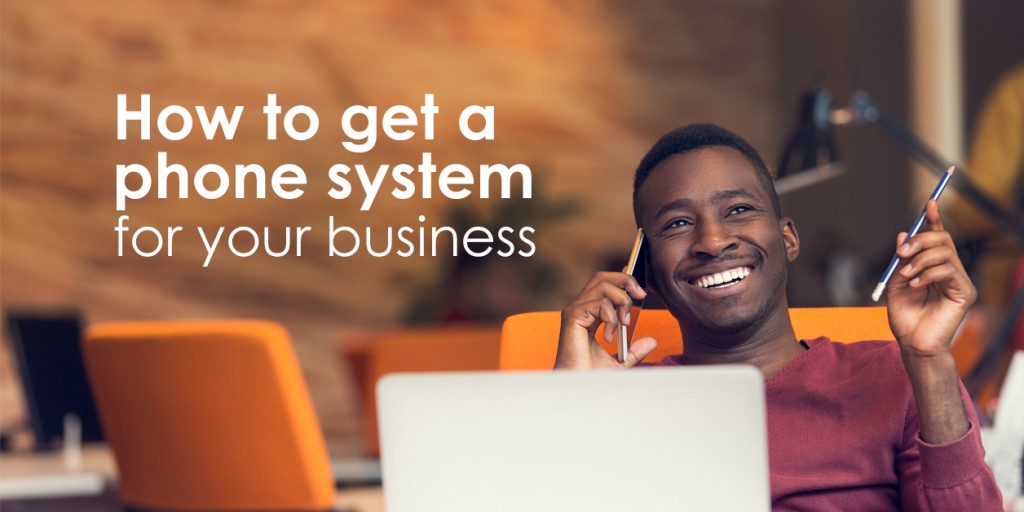 For small businesses the most cost-effective way to get a phone system and achieve that professional impression is a Virtual Number setup. Virtual numbers start at just £4.99 per month +VAT with no hardware costs, making them affordable for even the smallest startups.
A Virtual Number allows you to have a professional and trustworthy landline, 0800 or 0333 number diverted straight to your existing mobile phone and/or landlines. This gives you complete control and flexibility over your phone setup, with options to tailor your setup to suit your business needs.
Your new Virtual Numbers comes with lots of features included FREE:
Welcome Announcements – First impressions are everything, so why not use this feature to add a personalised message to welcome customers to your business? For example, when a customer calls you, your message could say "Thanks for calling (My Business), we are connecting you to the next available agent."
Voicemail – When starting out a lot of businesses simply can't take every call. So, when you miss a call be sure to keep up that professional brand image with a personalised voicemail greeting. We'll email you the voicemail message or send you a notification on our app so you can respond to your customers appropriately.
Hunt Groups – More than one member in your team? Hunt Groups allow you to divert your business number to as many mobiles and landlines as you need. You can have it call all your staff at once or in order. There are lots of ways you can tailor your Hunt Groups to fit your business needs, find out more here.
There are over 10 free features included with every number, all controllable through our Online Control Panel or App to give you complete control over your business telecoms.
Pick your perfect number
You get to choose from 1000's of numbers with our number picker. Pick any town or city in the UK then choose the number that best suits your business. We'll get your number set up within 1 working hour so you can get started making your business stand out from the crowd.
Choose your new business number here.
How much will your new small business phone system cost?
Tariffs start from just £4.99 per month +VAT. At Tamar Telecommunications we promise you zero hidden costs and no long contracts. Your new number will be set up within 1 working hour and on a simple, 1 month rolling contract. You can add and remove numbers with ease and with our control panel and app, you're in full control 24/7.
"Incoming business call"
Keep up that professional image on the go with Call Whisper. This feature plays you a short message only you will hear, right before you take the call. For example, if a call comes through from your Virtual Phone Number your Call Whisper can say "Incoming business call", you can then answer appropriately or route the call to Voicemail.
Call Whisper helps you differentiate between personal calls and business calls. At just £3pm +VAT, find out how Call Whisper can help your business stand out from the crowd.
"Press 1 for sales, 2 for enquiries"
Getting a Virtual Switchboard for your new phone number is an easy way to make your business look large and established while saving time, putting your caller straight to the right department. Our Virtual Switchboards allow you to have up to 10 menu options for just £4.99pm +VAT. Each option includes Call Whisper free of charge, so you always know what option the caller has pressed.
Not only do we offer FREE set up on our Virtual Switchboards but you also get to choose your own professional voiceover artist from our carefully selected range.
Find out more about Virtual Switchboards here.
Make the right impression
Getting a professional small business phone system is an affordable, fast and easy way to help businesses stand out and look professional from the off. If you have any questions or would like some help, our customer service team are here to help. Give them a call free on 0800 772 0000 between Mon-Fri 9-5:30pm.
We're rated 5 stars on TrustPilot, something we're quite proud of!.